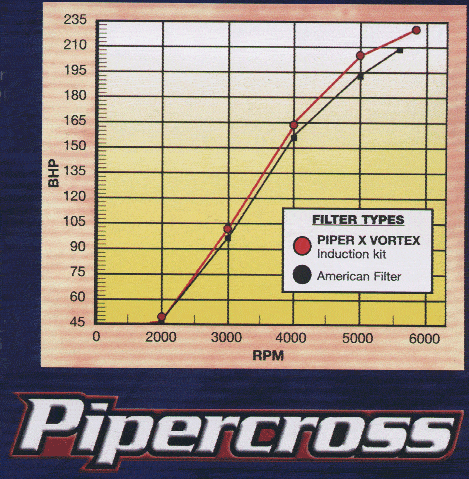 Pipercross Performance Air Filters the champions choice.

The PX range of Pipercross high performance air filters offers the ultimate in engine filtration, giving outstanding performance over the life of the filter compared with other leading cotton gauze products.

This is made possible because of the unique filter material used in every kit, which is constructed from a multi-laminated layer of reticulated polyurethane foam lattice, impregnate with a dirt-retention additive.