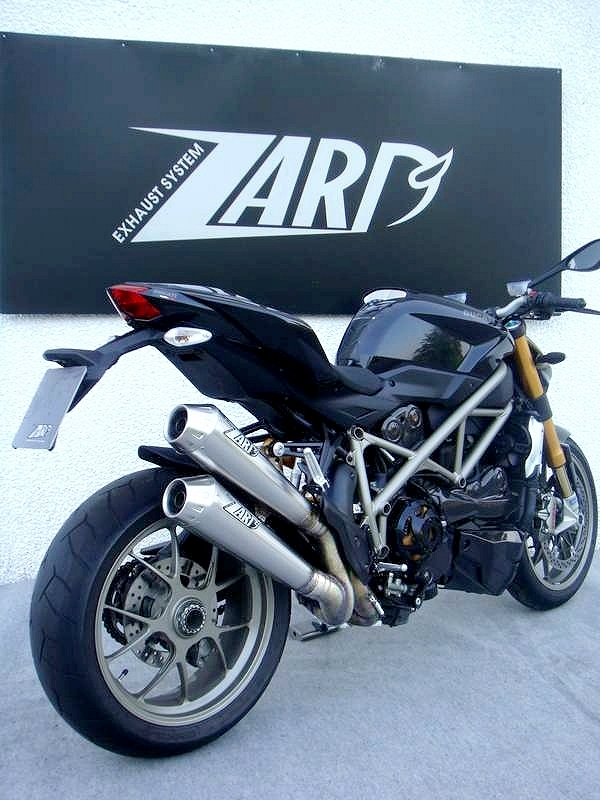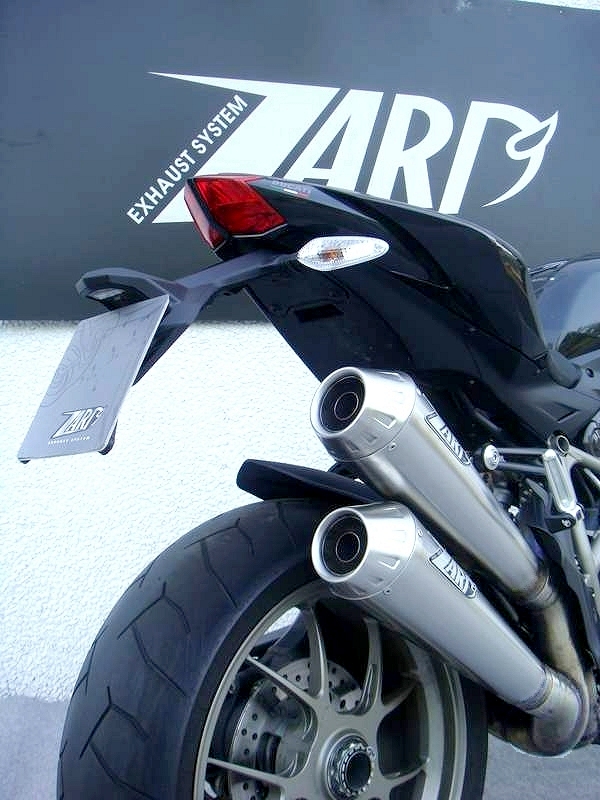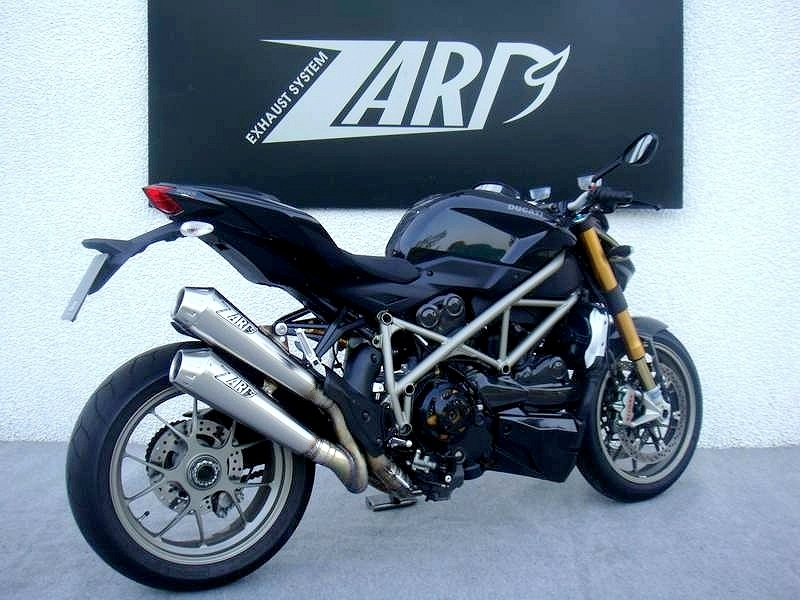 純正サイレンサーと交換するスリップオンサイレンサー。 重量3.8kgと純正と比較しマイナス2.8kgの軽量化と、3psアップをイタリア仕様車で計測しています。 
純正コンピューターでご使用いただけます。

Double silencers available in stainless steel steel or in titanium.
These silencers can be fitted on original collectors only.
This product is available in racing version, with db killer.
CPU: use original Ducati CPU.
Weight: kg 3,8 (saving of weight: kg 2,5)
Power increase: + 3 hp
Diameters:φ silencer: 40 mm


ZARD offer incredible looking exhaust systems that feature exceptional finish, attention to detail and innovative design.
They are also noteworthy in that they perform exceptionally well with the OEM ECU.